Be My Travel Muse
Solo Female Travel
by Emily Leave a Comment
When you are planning your next trip to the Yucatán, don't miss out on Tulum's best cenotes. There are literally thousands of these sinkholes on the peninsula, and hundreds to choose from within an hour's drive from Tulum. Some of them are even accessible via bicycle!
A cenote is a limestone sinkhole filled from underground freshwater rivers. They can be closed and cave-like, semi-open with cliff overhangs, or completely open, resembling a pond from above. Each has its own unique character. Whether you're an expert diver or just looking for somewhere to swim, here are my top picks for the best cenotes close to Tulum:
Gran Cenote is one of the most popular on the Riviera Maya — and you'll understand why as soon as you get there. It's a semi-open cenote with both open areas and cave-like areas underground that you can explore. Expertly placed platforms allow visitors to dip into the blue water at various points, and there are both shallow and deep areas for every level of swimmer. This cenote also has a lot of turtles swimming about that are relatively unfazed by humans coming in and out of their habitat.
Snorkeling gear is available to rent; I recommend doing so because there are plenty of turtles and fish to peek at, not to mention the cool rock formations below the water's surface. You could spend anywhere from 1 to 3 hours here exploring, depending on how much you want to see.
There are plenty of tours that include Gran Cenote. Check them out here.
This cenote is one of my favorites. It's another semi-open one and gets its name (calavera, which means "skull") from its skull-like look. The two openings look like eye holes, which is neat to look at from above. Even though it is on the same road as Gran Cenote, it attracts far fewer visitors and has a much more relaxed atmosphere.
There is a ladder that takes you down into the cenote, where you'll find a swing and a rope to hold on to. There's another opening that you can jump through into the cool water below. There isn't any snorkeling gear available to rent, so if you want to take a look underwater, you'll have to bring your own. Viator has a tour that includes both El Gran Cenote and Cenote Calavera.
A post shared by ???????????????????? ???????????????????????? ???????????????????????????????????????????????????? (@elitediversinternational)
Cenote Car Wash is one of the most unique and impressive cenotes you'll find near Tulum. It's open and quite large in comparison with others in the area. It got its name from a literal car wash that used to operate next to the entrance along the highway, which served as a landmark to find the cenote, but the indigenous name of it is actually Aktun Ha, which means "water cave" in Mayan.
This cenote is best known for its underwater garden that you absolutely have to explore, using snorkeling or scuba gear. The plants growing below are varied, differing from those in other cenotes because of its location and exposure to sunlight. In the summertime, there is even a part of the cenote that feels like a jacuzzi, because of the way the algae trap heat and release it in bubbles.
Cenote Car Wash is also a favorite among divers because it has an 18-meter-deep underwater cave with amazing stalactite formations and speleothems (structures formed by the deposition of minerals from water).
A post shared by ???????? MX | QUINTANA ROO (@elcaribe__mx)
Cenote Zacil Ha is a go-to for families, because it has all the amenities you would want if you were traveling with children. It's an open cenote with a wooden deck around it, making it easy to get in and out of. The key feature of this one is the zip-line that you can take over it; you can even jump into the cenote from above. The clear turquoise water is stunning and makes for perfect diving conditions.
The average depth is just 3 meters around most of the cenote, but there is an underwater cavern that is popular among divers. The opening to the cavern has a deep cobalt blue color from above. You have to have an open-water or cavern diving certificate to dive here. The chamber underneath is called Las Lágrimas ("tears" in English) and has stalactites that look like tears, which is how it got its name.
A post shared by Fabian Rademacher (@globusgefaehrte)
Cenote Cristal is another open sinkhole that has the appearance of a lake or lagoon. Its pristine waters are ideal for a swim, and it has a high wooden deck that you can climb to the top of and leap into the water from. The cenote is quite deep throughout, so much so that you can't see the bottom of it regardless of the fact that the water is completely transparent.
You'll mostly see fish swimming about, so if you want to explore what lies in the depths of Cenote Cristal, consider diving. The cenote has several underwater caves to explore, as well as an underground tunnel that connects it to Cenote Escondido, which is on the other side of the highway from Cristal.
This cenote is ideal for a picnic and a chill, relaxing day. There are palapas (small, thatched-roof huts) and tables around the water's edge where you can hang out alone or with friends. You might even be able to spot a toucan or iguana if you're lucky!
A post shared by Ari aldenit (@elestucheperdido)
Even though Cenote Escondido is just across the highway from Cenote Cristal and joined to it via an underground tunnel, they are quite different. While Escondido is also an open cenote, it's long and thin, sort of like a river. The contrast of the lush green jungle with the deep blues of the water is stunning.
There are rock cliffs on the edge of the water, about 2-4 meters high, that are great for jumping into the water below. There is also a fun rope swing for all the daredevils out there.
This cenote is a popular diving spot, because of the number of caves below the surface. You will have to arrange your dive with a local company.
Dos Ojos (meaning "two eyes") gets its name from the two adjacent sinkholes that are connected by a long corridor. Technically, Cenote Dos Ojos is two cenotes, one of them being more popular than the other. The incredibly clear water is breathtaking and definitely worth seeing, if you don't mind the steep entrance fee.
Snorkeling is a great way to fully enjoy the beauty of Dos Ojos, and it's also a favorite of divers — and a great place for beginner divers too! — but you have to organize your dive with a diving company in advance, per the rules of the cenote. If you want to snorkel, you can bring your own gear or rent it there.
If you're not staying in Tulum but still want to include Dos Ojos during your Cancún or Riviera Maya vacation, this tour includes Dos Ojos and a full tour of the Tulum archaeological site in the same day.
A post shared by Wandermelon (@wandermelonwellness)
This cenote is a diver's paradise. Only experienced divers are allowed to dive here because of its depth (119 meters), making it the deepest cenote on the Yucatán Peninsula! There is a floating hydrogen sulfide cloud at 30 meters deep, which is one of the most exciting features of the dive. In fact, it is known to be one of the most legendary places to dive in the whole world!
Cenote El Pit is part of the Sac Actun system, which is the largest known underwater cave system in the world. This includes Dos Ojos and Nicte Ha, all of which you could visit in the same day.
A post shared by CitlaliSanchez???? (@citlalisanchez)
Another part of the Sac Actun system is Cenote Nicte Ha, an open cenote that has beautiful turquoise waters just right for a swim. The vibrant green fauna around the edge give Nicte Ha a Garden of Eden vibe. You'll even see plenty of lily pads and their flowers floating closer to the water's edge. There's also a rock overhang on one side that is fun to swim over to and explore.
Since it's so close to Dos Ojos and El Pit, this place often gets overshadowed, even though it's one of the best cenotes in the area for swimming and soaking up the surrounding jungle. It's perfect after your early-morning stop at Dos Ojos, as it is much less popular, so it's not necessary to get to super early. I like Nicte Ha more than Dos Ojos because of how peaceful and quiet it is.
To see Nicte Ha and Pet Cemetery (see below) in the same day, this tour from Viator is a great option.
A post shared by Masha Andriyenko (@mashaandriyenko)
Are you confused or intrigued by the name of this one? Don't worry, I was too! Cenote Pet Cemetery gets its name from the abundance of animal bones that can be found in its depths. Some researchers believe that the Mayan people made animal sacrifices here thousands of years ago.
This is another cenote that is best explored by scuba diving. The white stalactite, stalagmite, and column formations, paired with the abundance of natural light pouring in, create an exciting sparkling effect that can also be seen by snorkeling. In order to see the animal bones, however, you will have to dive.
Around the opening to the deep part of the cenote, there is an average depth of just 3 meters, making it a nice place to swim and snorkel. However, the steep entrance fee and the fact that you can only visit Pet Cemetery with a guide make it really only worth the price if you can dive there.
A post shared by Cenote Xunnan-Ha (@xunaanha)
This cenote is one of the most off-the-beaten-path ones you'll find in the Riviera Maya. It's in Chemuyil, a small village between Tulum and Akumal. If you are looking for a cenote that has a much more down-to-earth, local vibe, this is it. On any given weekend, you'll likely find people from the community hanging out here, but it stays relatively quiet during the week.
Xunaan-Ha is an open cenote with a platform that you can jump from and ropes to hold onto while you swim. Bring your own snorkeling gear to make the most of the underwater flora and fauna, as there isn't anywhere nearby to rent it.
Viator has a tour that includes this cenote along with the Tulum archaeological site. What a great combo!
A post shared by Cenote Azul Riviera Maya (@cenoteazul.rivieramaya)
Cenote Azul is sizable, with a few different connected pools. One of them is shallower and well suited for children or not-so-confident swimmers. There is another one that is much deeper and has a cliff to dive in from. The water is so clear that you can see all the way to the rocky bottom in most places.
This cenote is best for swimming and snorkeling, but flippers are not allowed. It's not suited for diving at all. With the cliff to jump off, it's a fun place to take a leap, swim around, and enjoy the atmosphere of the jungle.
A post shared by Jny Louti (@jnylouti)
Cenote Angelita is another superstar when it comes to diving. Most divers flock to this cenote to see the optical illusion that the hydrogen sulfate cloudlike layer creates underwater. This halocline is essentially where freshwater and saltwater meet, at around 30 meters below the water's surface. There are tree branches reaching out from below the halocline, which create a mystical effect comparable to walking through a misty forest at night.
While Cenote Angelita is best known for its diving, it's not a bad spot to relax and take a dip. In fact, it's popularity among divers just might mean that you have the place to yourself if you're just there to swim.
***
Not all cenotes are created equal. Some are best suited for seasoned divers, and some are excellent places to swim, snorkel, and relax for the day. Whatever cenote adventure you're looking forward to, I hope you've found your next favorite spot on this list!
Pin this for later:
Have you visited any of these before? Let us know which is your fave! If you're traveling to Tulum via Cancún, check out our complete Cancún-Tulum transportation guide!
Click to read more posts about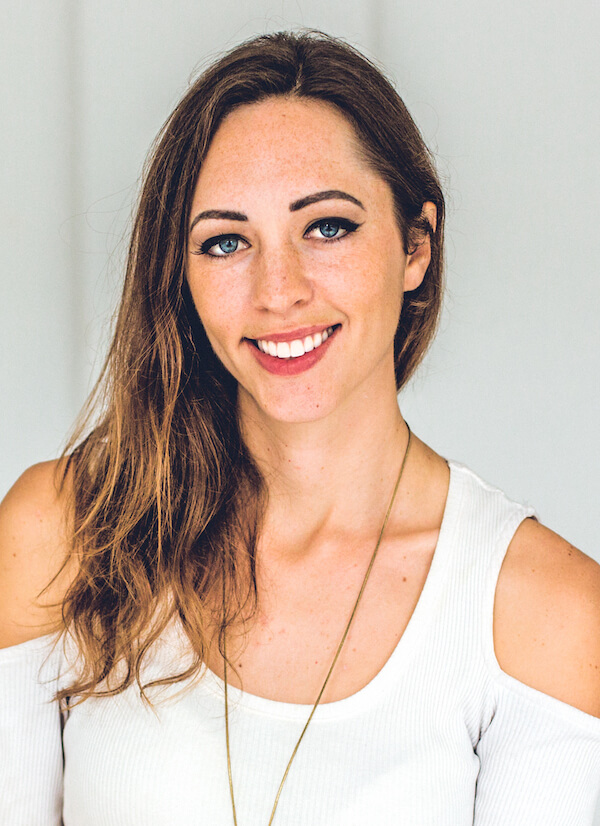 Welcome to Be My Travel Muse, one of the top female travel blogs in the world, welcoming over 5 million readers annually.
I'm Kristin, and my vision of a better world is one where more women are empowered and living out their dreams. Solo traveling is the best method I've found to become the best, bravest version of me. This site is all about how YOU can have the adventure of a lifetime in an easy, fun, approachable way, so that you can feel empowered, too. Want to learn more about me? Click here!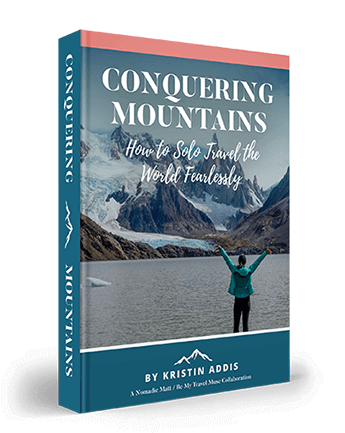 July – August: The American West
August – October: French Polynesia
The USA!
Check it out on Instagram Stories!
Your email address will not be published.






This site uses Akismet to reduce spam. Learn how your comment data is processed.
© 2021 · Be My Travel Muse. All Rights Reserved