Dining out in a restaurant is not the new trend in any country's eating culture. Nothing brings people together except good food; a restaurant is specially organized to serve various good quality food with a unique flavor. A good restaurant is a good place for vacation, where people eat, meet, and sit together to spend quality time with friends, family, workfellow, etc. Hospitality and flavor all together under one roof make people keenly visit restaurants. A good restaurant always masters the following requirements;
Flavor
Range of food variety 
Hospitality 
Elegant atmosphere and good serving
Freshness of food 
Hygiene and cleanliness 
Most importantly, affordable, etc.
Though restaurants are very common in every region of the world, they are widely spread in a locality enriched with natural beauty or man-made wonders. Due to great tourist attractions like Chicago, it is among the most populated cities in the US, located in Illinois. It is a small settlement in Northeast of Illinois at the side of the Chicago River. It is famous for its bold architecture. People in Chicago belong to different cultures; that's why Chicago offers a variety of different cuisine.  
Asian cuisine, more specifically South Asian cuisine, is well known for its spicy food with a lot of fat/oil. Many dishes with meat (chicken, mutton, beef, seafood), vegetables, lentils, and rice are available in Chicago in Pakistani restaurants. Pakistani cuisine is a blend of Indian and South Asian traditional food; moreover, it has a Mughal legacy. Pakistani food culture is rich in flavor, and here, we can find different food items in breakfast, lunch, and dinner. Furthermore, a lot of food items are served with tea. Pakistani culture is endowed with hospitality; a guest is always served with delicious cuisine either as a regular meal (breakfast, lunch, or dinner) or high tea. 
Pakistani Recusants
Chicago is a tourist attraction point, serves the tourists a variety of cuisine to easily find the best food of their choice. That's why you can find effortlessly several restaurants serving Pakistani cuisine. Here is the list of some famous and affordable Pakistani restaurants, which are specifically serving Asian food to their customers i.e.  
Sabri Nihari 2502 W Devon Ave, Chicago, IL 60659
Ghareeb Nawaz Restaurant 807 W Roosevelt Rd, Chicago, IL 60608
Bismillah Restaurant 475 W Boughton Rd, Bolingbrook, IL 60440
Usmania Restaurant 2244 W Devon Ave, Chicago, IL 60659
Khan Barbeque Restaurant 2401 W Devon Ave, Chicago, IL 60659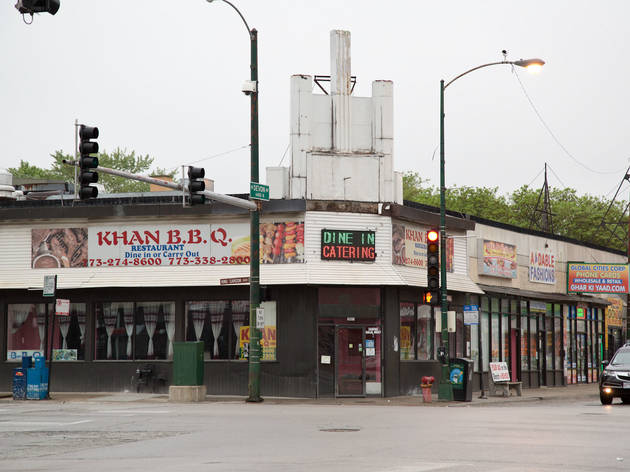 Tabaq Restaurant 1245 N Clybourn Ave, Chicago, IL 60610
Karahi Corner 2658 W Devon Ave, Chicago, IL 60659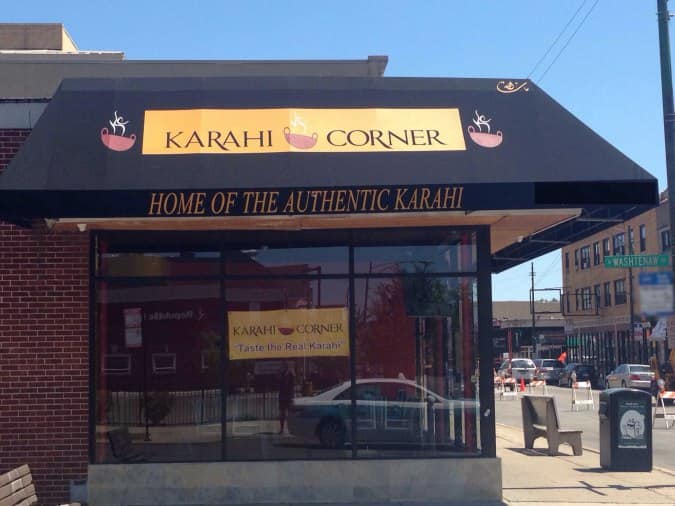 Bandoo khan Restaurant etc. 2539 W Devon Ave, Chicago, IL 60659
These Pakistani restaurants serve traditional cuisine with special recipes; a variety of Hilal food, including mouth-watering nihari, pulao, biryani, karahi (chicken, mutton, or beef), keema, roasted meat, kababs (i.e., Shami kabab, chapli kabab), Barbeque, lentils, vegetables, etc. A variety of sweets and sweet dishes as dessert at the end of the main course adds to the overall flavor of dining. All food is full of traditional flavor and sometimes served in the traditional method in Pakistan with lassi and creamy butter.
These restaurants serve traditional Pakistani food; Indian cuisine is somehow similar to Pakistani food, so it is a good idea to dine at a Pakistani restaurant to enjoy Indo-Pak cuisine in Chicago. Check them out to see what they have for you to offer.