Be My Travel Muse
Solo Female Travel
by Emily Leave a Comment
So you've made it to Cancún, spent an entire day (or several) lying on the beach, and you're looking for something else to do on the Riviera Maya. Luckily, Cancún is a great base for getting out and adventuring in the area.
One thing you definitely won't want to miss out on is visiting the cenotes around Cancún. A cenote is a limestone sinkhole filled from underground freshwater rivers. They can be closed and cave-like, semi-open with cliff overhangs, or completely open, resembling a pond from above.
Intrigued? Here are my top picks for the best cenotes that are easily accessible from Cancún:
A post shared by Riviera Maya, México (@rivieramayamx)
This cenote is one part of a system of three separate cenotes that open to the same larger body of water and are connected by underground rivers. It's open on the surface, with rocky cliffs on one side. But it's the epic underwater caves that attract visitors and make it ideal for divers. Given that, it is not as spectacular if you can only see it from the surface.
Some dive tours, like this one from AcuatiCaribe, include dives through the two other connected cenotes, Kukulcan and Little Brother. The tour will take you down to see the haloclines and thermoclines, the layers of cloudlike substances where freshwater and saltwater mix and create neat optical illusions.
A post shared by Playa del Carmen (@playadelcarmen_)
This cenote got its name when cave divers used a clever play on words. Its deep and wondrous caverns had divers referring to it as the "Taj Mahal" of cenotes. As "ha" means "water" in the Mayan language, Tajma-ha sounds like a Mayan interpretation of "Taj Mahal."
Tajma-ha is certainly well suited for divers, especially those who have a lot of experience. It boasts a maze of tunnels, limestone formations, and huge chambers. For more information on diving in Tajma-ha, check out Koox Diving.
You'll find this cenote just 5 kilometers south of Puerto Aventuras; it is easy to access by car or public transportation.
A post shared by Lola Lo Sabe (@wotton_stoffer_lola)
Chikin-ha is the biggest of three cenotes on the same property. It is open, with underwater caves, making it a stellar location for diving. Throughout the flooded caves, there are several small openings that let light in, changing the color of the water as you swim through.
Even if you don't go for the diving, Chikin-ha is next to two smaller cenotes, X'tabay and Ta'ak Bil-ha. X'tabay is an open cenote that is great for swimming, and Ta'ak Bil-ha is a ceremonial one that doesn't allow visitors to get into the water. All three of these are in a gorgeous jungle setting and definitely worth a visit.
The Ruta de Cenotes is a stretch of highway between Puerto Morelos (about 30 minutes south of Cancún) and the community of Leona Vicario. The 40-kilometer stretch of highway goes inland from the coast and has over 60 cenotes along it. Many of these are privately owned and have higher entrance fees than the public ones. They're also much more built up and have more things to do, such as zip lines, ATV tours, and horseback riding.
Here are the best cenotes along the route:
A post shared by Edgar MT (@edgar_d_mt)
Named for the fish you'll find in freshwater cenotes and lakes, Las Mojarras is a large, open cenote with emerald water. It's one of the biggest on the Ruta de Cenotes and has a six-meter-high platform to jump in from. There are camping facilities on-site, along with bathrooms and changing areas. You'll also find a fun zip line that goes through the surrounding jungle and over the cenote.
A post shared by Cris No (@cris.n0)
Siete Bocas is a semi-open cenote with seven different access points from above, which allow sunlight to pour into the semi-underground pool. There are ladders leading down to the water, but you can also take a leap through one of the mouths into the depths. There are some massive stalactites in the cenote that are especially neat to check out.
This cenote gets its name from its unusual green appearance. It's open, with kayaks, a swing, and plenty of room to swim and snorkel. This one is at kilometer 17 on the Ruta de Cenotes and stays relatively uncrowded, so visit any time of the day for a nice, relaxing vibe. There's also a zip line and a cliff diving spot for my fellow daredevils.
A post shared by Cenotes Zapote PrehistoricPark (@cenotes_zapote_prehistoricpark)
Zapote, located inside an eco-park with the same name, is a mostly open cenote, with some caves to explore and platforms to jump in from. There is also a zip line that goes above the water.
It is also one of the best along the route for diving, as it is known for its underwater stalactites (Campanas del Inframundo, or "Bells of the Underworld"). For more information about diving, check out Koox Diving.
A post shared by R A P H I E 🦈 (@raphieshin)
This semi-open cenote is cavelike, with two large openings at the top to let light in. You have to climb down some stairs to get inside, and there are several wooden platforms to jump in the water from. If you're feeling adventurous, you can jump into the cenote from one of the openings above.
Kin-ha has another open cenote called Blanca Flor about a kilometer away, which is great to stop at too.
La Noria is a much more secluded and low-key semi-open cenote. It has beautiful turquoise waters that you can reach by climbing down the wooden stairs into the open cavern. The stalactites hanging from the ceiling make the place feel like you've stepped into the underworld, and they're close enough to the water that you can get up close to look at them.
La Noria is along the same road as Kin-ha and Zapote, but just a bit closer to the highway. It's great for a quick stop before or after an adventure at either of the other two bigger parks.
A post shared by Cenote Ik Kil (@cenoteikkiloficial)
Even though this cenote is one of the most touristy I have ever visited, I still think it's one of the most beautiful. The water is about 26 meters (85 feet) below ground level, and the large opening at the top has vines hanging down from it, creating a mystical atmosphere.
The stairs around the edge of the cenote lead to a cool jumping-off point. Life jackets are recommended but not required, and there is ample space to swim around. Even though it's the furthest cenote from Cancún on this list (a 2.5-hour drive), it's a must-see while visiting this part of Mexico, and since it's close to Chichén Itzá and Valladolid, it makes a great day trip.
Pin me for later:
Visiting cenotes near Cancún is a wonderful way to get close to nature and learn about local culture at the same time. These are definitely worth visiting if you enjoy swimming, snorkeling, or diving. While there are plenty of other things to do in and around Cancún, I recommend making a stop at one (or all!) of these cenotes while you visit.
Want more cenote info? We also have a great roundup of Tulum's best cenotes and a complete guide to Gran Cenote!
Click to read more posts about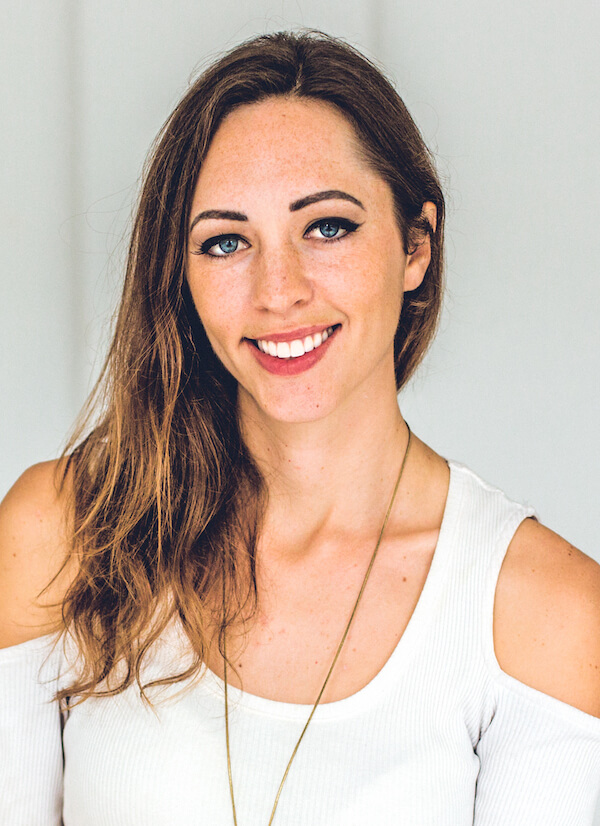 Welcome to Be My Travel Muse, one of the top female travel blogs in the world, welcoming over 5 million readers annually.
I'm Kristin, and my vision of a better world is one where more women are empowered and living out their dreams. Solo traveling is the best method I've found to become the best, bravest version of me. This site is all about how YOU can have the adventure of a lifetime in an easy, fun, approachable way, so that you can feel empowered, too. Want to learn more about me? Click here!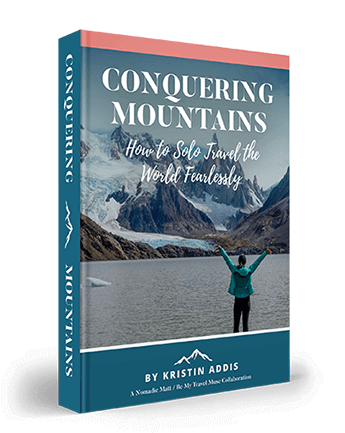 July – August: The American West
August – October: French Polynesia
The USA!
Check it out on Instagram Stories!
Your email address will not be published.






This site uses Akismet to reduce spam. Learn how your comment data is processed.
© 2021 · Be My Travel Muse. All Rights Reserved